Press releases should be an integral part of marketing for businesses.
You have to ask yourself why.
According to Forbes, press releases can help you achieve a variety of goals, including: B. Improve your content marketing and SEO and send a message.
It's not just about increasing visibility, it's also about building brand authority.
However, if you don't know how to write a press release, the process can be a little tricky.
Hence, here is a comprehensive beginner's guide with some helpful tips to help you write an effective press release to strengthen your brand.
Why do companies need a press release?
Press releases often act and are intended to act as press releases inform your audience about some type of event or information. The news you post in press releases can be groundbreaking or just a simple announcement about your new product release. In any case, press releases primarily serve multiple goals and help you achieve a variety of business goals.
Let's look at some of them.
Gives you good media coverage
When your company launches a new product / service / feature, you can create a press release and publish it on your website. Or submit it to multiple press release websites. Media companies take their news information from the press release and report on it in order to get the message across about your company.
Alternatively, you can reach out to some media outlets to get your press release published. For example, a technology product company could post its press release under tech news on a media website.
Enhances your branding
Well-written press releases can not only shape your brand image, but also help you build your brand's reputation and authority. In this way, press releases can also be helpful in times of crisis when it comes to clearing up things and discussing rumors about your company.
Press releases essentially serve as a Mouthpiece for your brand. And it's up to you how you get the most of it.
Increases the ranking of your website
Precisely because you get more media coverage, you can count on getting more backlinks to your website. This means that your website's SEO will improve over time and you can expect it to rank higher in search results. It will also help you build your brand's credibility.
Plus, such results will come at a relatively low cost, considering that you can write press releases yourself.
What are the different types of press releases?
Something that may surprise some business owners is that there are several different types of press releases to choose from. Knowing what type of press release you are going to write is important so that you can write it in the best possible way. Here are the most common types of press releases you can use:
Product updates and new product launches
Probably the most common type of press release that you use on a regular basis is announcing product updates and new product launches. These can be used on the products and / or services you offer to let your audience know about the improvements you have made.
In addition, such press releases announce product launches to improve the offering that will soon be available to your customers. Product update and launch press releases focus on Product specifications, prices, availability, updates (if applicable) etc.
Mergers, Acquisitions and Partnerships
Some of the press releases you write are used to announce big changes in your business such as mergers and acquisitions. In this case, you need to clearly describe all organizations involved.
Alternatively, you can partner with another company, which is also a reason to publish a press release. In such press releases, you must also describe and explain the company you are working with why you are partnering, what your goals are, and so forth.
Events and openings
While the previous type of press release focused on changes within the company, press releases on events and openings are more about what's outside of your company.
If you're hosting an event, you'll need to post a press release so the news outlets reporting about it can get the message across. Remember to write down important details like Participation fee, dates and location, well-known guests, etc. To a certain extent, grand openings are also an event (e.g. new offices or relocation). You should also write down all the necessary details.
Special offers for executives
If your company has a high profile promotion going on or a new executive is hired, consider preparing a press release for it. High-profile executives are those Face of your company, so you need to let your audience know that there has been an internal change in your company.
Such press releases are a way to establish the executive's credibility and establish them as a representative of your brand.
renaming
At some point, you may find that your company's brand no longer works the way it used to – and then you decide to rebrand. In situations like this, a timely press release can help make the rebranding process much smoother.
In the press release, explain the Reasons for renaming and the details about it. You can even quote some of your leaders when you talk about it.
Awards
The last press release that you will find helpful is about awards. From time to time it's a good idea to brag about the awards your company has won. That will eventually give you positive press. Celebrate your successes and let your audience cheer you on.
5 examples of press releases to inspire you
One of the best ways to understand how to properly write a press release is to consult existing press release examples. That way, you have a clear idea of ​​what your outcome might be.
The more press release examples you examine, the better you will understand this writing technique. Here are some examples that you will find useful.
1. Apple product launch
2. View announcement from CNN
3. Event announcement from Heinz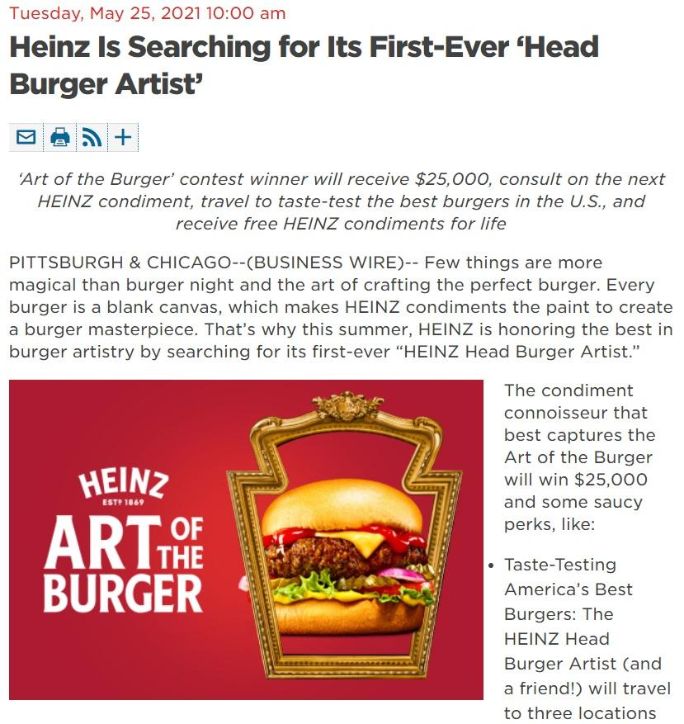 4. eBay Executive Promotion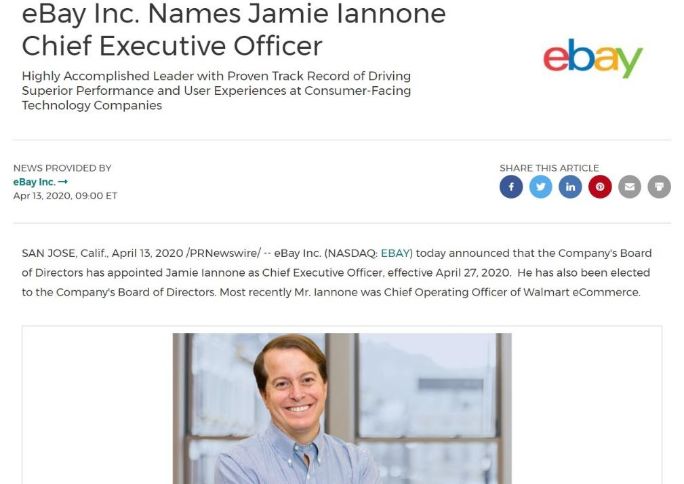 5. Gerber press release. Awards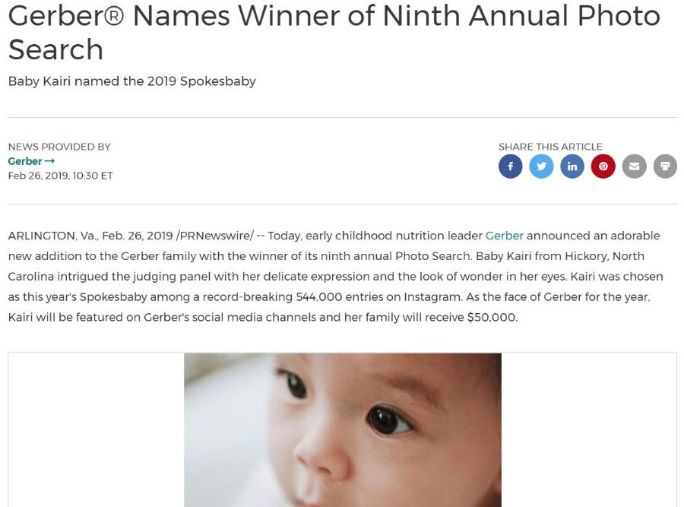 Understand the format of the press release
Now that you have a much better idea of ​​what a good press release looks like, you need to dig deeper into the structure of press releases. While there are different formats to choose from, they all have a more or less similar structure that you can use to create your press release outline. That's how it's done:
Title and subheading: Your press release must start with the obvious: the title and subheading. It is a good idea to italicize the subheading and reduce the font size so the reader can easily distinguish between the title and the subheading.

Your title and subheading need to summarize your press release clearly and concisely while being memorable to keep readers engaged. At the top, consider adding "For Immediate Publication".

News location and thrust: Your press release must start with the location of your news, i.e. where the event will take place (event press release), where the new product will be presented (new product launches), etc.

In addition, you need to include the message burst in your opening line. The news burst is why you are writing the press release.

Main information: This is the main body of your press release and you should write 2-3 paragraphs of the information on the topic at hand. How you phrase and format it is up to you. For example, you can add a bulleted list or a numbered list with some facts and figures.
Company description and contacts: After the text of your press release, you need to write a small paragraph about your company.

Don't forget to include your company's contact details. Type "###" at the bottom to indicate that this is the end of your press release.
Final thoughts
All in all, writing good press releases will benefit your marketing strategy and help you promote your company. Press releases are the perfect tool to promote your brand and improve your reputation and authority.
And before writing a press release, check out our checklist above for an effective article. Additionally, once posted, you can also promote more shares and conversions on your social media.
Everything about how to timely plan your social media posts and get the most out of your social media advertising can be found on SocialPilot.
frequently asked Questions
🌟 When is a press release required?+
The best way to find out whether you need a press release is to ask yourself: Is it newsworthy? If your readers are interested in this information, then it is newsworthy and you need a press release.
🌟 How do you optimize a press release for search engines?+
Just like any other online content. Look at your target audience, use relevant keywords, add internal and external links.
🌟 Do you need a quote for every press release you write?+
No. Unless it's big news to share with the public, you don't need to use a quote.
🌟 Do you need artwork for every press release you write?+
Yes sir. A single picture is also sufficient. Don't overdo it with your pictures. Press releases are always about the text you write, but a good picture can attract more attention.
🌟 Should the press release only be published on one platform?+
It depends. In most cases, other media will be sufficient to simply post it on a popular press release website to get the message across. However, if your brand is relatively unknown, it may be a good idea to publish the press release on multiple platforms instead of a single one.