Earlier this month, MBW reported that Amsterdam-based distribution platform Ledo Music had gone bankrupt just two months after its public launch.
In the fortnight since this story was published, a dispute arose between the company's co-founders, Sarah Hildering, and Eelko van Kooten.
The latter is best known in the music business as the co-founder of Spinnin 'Records, which was sold to Warner Music Group in 2017 for more than $ 100 million.
Van Kooten initially claimed to the Dutch media that he had driven Ledo into bankruptcy due to an unjustified bill from the company's digital agency for around EUR 1 million, which he compared to a "hostage situation".
Since then, van Kooten has publicly pointed his finger at Hildering, with a lawyer for the ex-Spinnin managing director noting his "suspicion" that Hildering had somehow worked with the digital agency in question to take over Ledo.
Today (May 20th) Hildering has emphatically rejected this proposal in a statement to MBW and says that she is now fighting against "false accusations and compromises".
Hildering claims that Ledo's insolvency report was "just as sudden for me as it was for the other employees".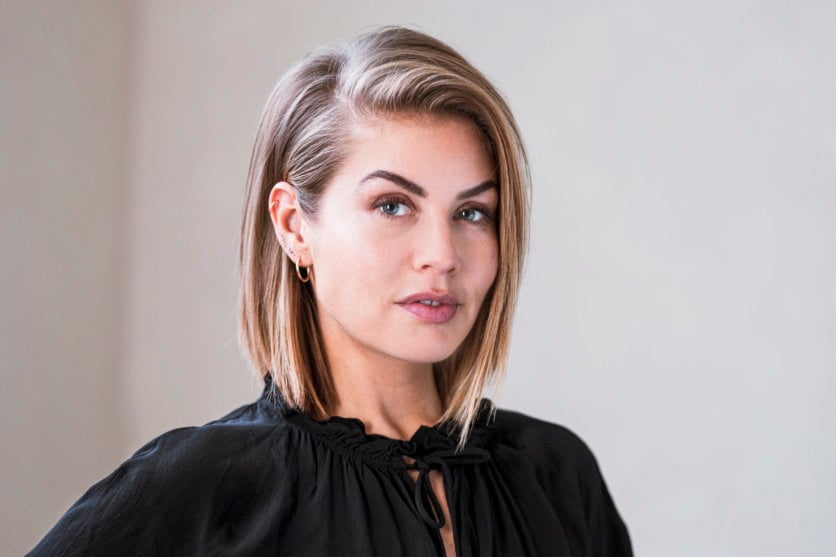 "I didn't do anything to deserve this. I got thrown under the bus. "
Sarah Hildering
She says that – despite the "Co-Founder" day – she was an employee at Ledo from 2019 to April 28 of this year, when her contract was terminated due to the bankruptcy filing.
Hildering, who worked for FUGA for a long time before joining Ledo, told MBW today: "I have never worked with anyone and always acted in accordance with Eelko van Kooten's instructions and wishes."
She added, "I want to set the record straight because I want to be in the music industry for a long time. I didn't do anything to deserve this. I was thrown under the bus by Eelko van Kooten after he bankrupted his own company over a legal dispute between him and an agency. "
In a more detailed public statement, Hildering said, "I have decided to share a personal statement and correct the record on recent media coverage of Ledo and my role there, as some of the reports were extremely defamatory.
"A year and a half ago I had the opportunity to be part of a business idea that would add value to the independent artist sector, and because I have always been an advocate of creative freedom and the future of direct access to artist platforms, I took this opportunity to to work at Ledo.
"Up to the day the bankruptcy was announced, the Ledo team and I worked very hard and with great success to found an innovative company with great potential and the belief in many more years ahead of us. To be clear, I was a Ledo Music employee.
"My answer to these false accusations and trade-offs is simple: I have always acted with integrity."
Sarah Hildering
"The bankruptcy report was just as much of a shock for me as it was for the other employees. When the news broke, I tried to save the company by reaching out to potential investors. I don't know why, but since then I have been publicly accused of treason by Eelko van Kooten in the press. I was intimidated and made humiliating allegations against me.
"My answer to these false accusations and tradeoffs is simple; I have always acted with integrity and did nothing to deserve this slander. I have done everything I can to act in the best interests of my former employer Eelko van Kooten and Ledo.
"False information has been purposely passed on to the media to damage my reputation and spirit. But the truth will always prevail. "
In an article published on May 14 in Hollands De Telegraaf, van Kooten's lawyer suggests that Hildering herself offered to pay the € 1 million bill to Ledo's digital agency in order to take over van Kooten's shares .
Hildering admits that she actually made an offer for Ledo, but she claims it happened after she found out the company was bankrupted by van Kooten. She says her offer was "immediately rejected" by the former Spinnin executive.
"I worked very hard for this company for a year and a half and did everything I could to make this platform a success," said Hildering De Telegraaf on May 14th about her tenure at Ledo.
"The bankruptcy was completely unexpected for me. After hearing the news, I reached out to potential funders on my network who might want to save the platform to keep the artists and staff safe. I don't think any amount was ever mentioned. I have always acted with a clear conscience and nothing to hide. "
In the same article, Bas van Dijen (Okkerse & Schop), the administrator of Ledo Music, confirms that at that time he had not discovered any evidence of fraud either from the digital agency in question or from any association Hildering.
Ledo Music is still bankrupt in Holland and a trustee is still looking for a potential acquirer.
Before Sarah Hildering came to Ledo Music in 2019, she briefly worked for the interim managing director of Don Diablo's record label Hexagon HQ.
She worked at FUGA from 2013 to 2019, most recently as Head of Sales and Business Development for Benelux & Scandinavia.Music business worldwide